August 21, 2019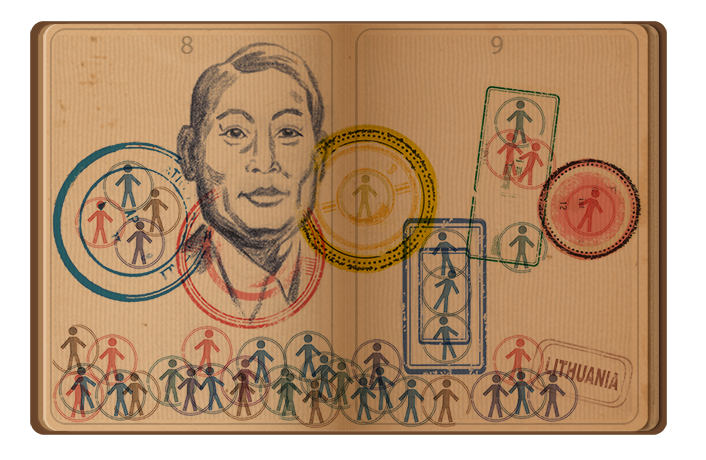 Google replaced its logo with an image of Chiune Sugihara as its daily Doodle on July 29, the anniversary of the date in 1940 when the diplomat began issuing massive volumes of life-saving visas for refugees in Lithuania. The Doodle was offered in twenty languages in nations worldwide, including the US, UK, Lithuania, China, Germany, France, Russia and Japan. The image can be found here.
Google Doodle>>https://www.google.com/doodles/celebrating-chiune-sugihara
When we wrote Sugihara survivors to let them know, we received a number of beautiful messages, a few of which we offer below.
・A wonderful tribute - congratulations.
・I am so grateful to you for sending this, and have forwarded it to all my friends!!! What a family you have...this is so moving, and your grandfather/family so deserves this tribute which will reach MILLIONS and MILLIONS of people--maybe even more.
・Thanks for this wonderful news! I hope all is well with you and family and hope we will see you in the near future.
・That really is wonderful news. What a great honor, and more importantly what a great way for the world to hear about and learn about you grandfather.